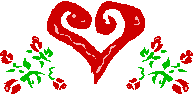 "Walk in the Spirit ... Be Lead by the Spirit ... Live in the Spirit"
Galatians 5:16-26
~ Holy Spirit ~
Come and develop in me the fruit of Godly character.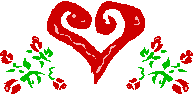 The fruit of the Spirit is . . . Galatians 5:22-23
Love ... an earnest commitment
of loyalty to God and others.
"You shall love the Lord your God
with all your heart,with all your soul,
with all your mind, and with all your
strength. And you shall love your
neighbor as yourself."
Mark 12:30-31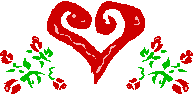 Joy ... a contented delight
in my relationship with God
and His plan and purpose for my life.
"I will joy in the God of my salvation."
Habakkuk 3:18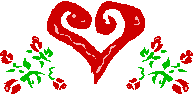 Peace ... a serenity of heart
which trusts God even in the
midst of turmoil.
"Peace I leave with you, My peace
I give to you; not as the world gives
do I give to you. Let not your heart
be troubled, neither let it be afraid."
John 14:27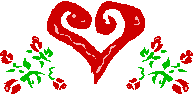 Longsuffering ... patient trust
in God regardless of the circumstances.
"Wait on the Lord; be of good courage,
and He shall strengthen your heart; wait,
I say, on the Lord."
Psalm 27:14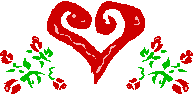 Kindness ... a willingness
to allow God to make me
aware of the needs of others.
"If there is among you a poor man
of your brethren, ... you shall not
harden your heart."
Deuteronomy 15:7
"Let us stop just saying we love
people; let us really love them,
and show it by our actions."
James 2:15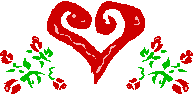 Goodness ... a willingness
to partner with God in
meeting the needs of others.
"Therefore, as we have opportunity,
let us do good to all people,
especially to those who belong
to the family of believers."
Galatians 6:10
"If you have a friend who is in need
of food and clothing, and you say to
them, 'Well, good-bye and God bless
you; stay warm and eat hearty,' and
then don't give them clothes or food,
what good does that do?"
James 2:16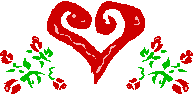 Faithfulness ... an unwavering
reliability and sincerity in my
relationship with God and others.
"Be faithful until death and
I will give you the crown of life."
Revelation 2:10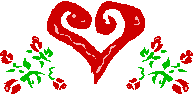 Gentleness ... respectfully seeking
to make others feel at ease in my
presence regardless of any kind of
differences between us, just as
God does with me.
"I am gentle and humble in heart,
and you will find rest for your souls."
Matthew 11:29
"A bruised reed He will not break
and smoking flax He will not quench."
Isaiah 42:3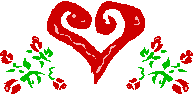 Self-Control ... diligent efforts
to align my thoughts and ways
with God's thoughts and ways.
"Be diligent to present yourself
approved unto God, a worker who
does not need to be ashamed,
rightly dividing the Word of Truth."
2 Timothy 2:15
"If anyone desires to come after Me,
let him deny himself, and take up his
cross daily, and follow Me."
Luke 9:23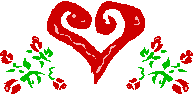 Sanctify me Holy Spirit,
that I may be filled with
Thee, and emptied of self.
I don't want to cause
Thee sorrow by the way
I live my life, so I ask
Thee to produce in me
the fruit of Godly
character. I earnestly
desire to have a full and
meaningful relationship
with God that I might be
a delight to Him and His
channel of blessing to others.
Amen
- author unknown -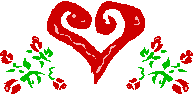 Music: Sweet Holy Spirit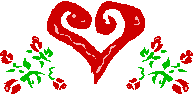 "May the Holy Spirit's friendship be yours."
Based on 2 Corinthians 13:14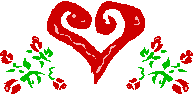 Send a friend an Inspirational E-Card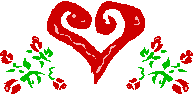 More inspirational pages ...
A Love Story | A Special Visitor
A Tribute to Godly Mothers | An Invitation
Awaiting My Beloved Heavenly Bridegroom
Behold The Lamb of God
Giving Thanks to the Lord | God's Divine Treat
God's Gift of Love | Going God's Way
Heavenly Father - We Love and Adore You
How The Shamrock Glorifies God
Let's Celebrate Freedom | Little Visits With God
New Beginnings In Christ | Prince of Peace
Scripts for Thought | Inspired Writings
Life Enrichment Stories
Poetry | The Word Says | Uplifting Words
Site Guide
a list of all the pages on this site
Credits:
Midi: New Song Online
Heart Graphics: Microsoft Clip Art Gallery
Counter provided by The Christian Counter
trustingintheword.net
Copyright ©1999-2006 All rights reserved