GOD LOVES YOU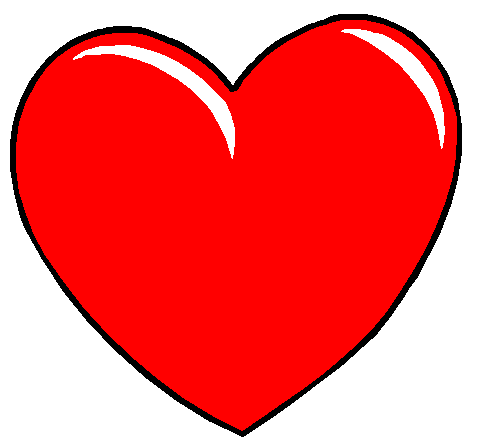 WITH ALL HIS HEART!

AND HE LONGS FOR YOU
TO LOVE HIM
WITH ALL YOUR HEART TOO ...
Won't you - Be His - today and everyday?
"Love the Lord your God with all your heart, with all your soul,
with all your mind, and with all your strength." Mark 12:30
"God did not send His Son into the world to condemn the world,
but that the world through Him might be saved."
John 3:17
"What is it that God has said? That He has given us eternal life,
and that this life is in His Son. So whoever has God's Son has life;
whoever does not have His Son, does not have life."
1 John 5:11-12
Music: Lord, I Stand In Awe Of You
He loves each of us,
as if there were only one of us.
Saint Augustine
"Is that a joyous choir I hear?
No, it is the Lord Himself exulting
over you in happy song."
Zephaniah 3:17
My Beloved . . .
I just had to write and tell you how much I love and care about you. I saw you yesterday
as you were walking with your friends, and I longed to talk with you. I waited all day
hoping you would want to talk with Me too. As evening drew near, I gave you a sunset
to close your day and a cool breeze to refresh you. And I waited. But you never had
any time for Me. It grieved Me, but I still love you and always will.
I watched over you as you slept last night. And I expressed the warmth of My love by
spilling moonbeams on your pillow and letting them fall gently across your face. It was
late when you got up the next morning so you rushed off into your day, still not having
any time to spend with Me. My tears of sadness were expressed in the rain.
When I see you looking sad, and feeling all alone I want to gather you in My arms and
comfort you. It makes my heart ache when you are hurting. I want you to know that I
understand what it is like when friends disappoint you. Many times, My friends have let
Me down and hurt Me. I just wish that you understood that I love you and I will never
leave you nor forsake you. For I love you as no one else ever can.
I try to tell you of my never-ending love through the brillance of the blue sky and the
splendor of the green grass. I whisper it in the rustling leaves of the trees and I shout
it out in the glorious multi-colors of the flowers. I bathe you in warm sunshine and
perfume the air with the scents of the seasons. My love for you is so much wider and
deeper and higher than you can even measure. And it is bigger than any want or need
you can ever have in your life.
I enjoy the sound of your voice and treasure the times you are willing to spend with Me.
There is so much I want to share with you and so little time in which to do it. But I will
never demand my own way - for love should never demand its own way. But I will stand
at the door of your life patiently knocking, with an everlasting hope that you will invite
me in to stay - for love never gives up.
Love Always . . . Christ the Lord
(author unknown)
Your love, dear Lord, overwhelms me. How can I begin to thank You,
for You know the unloveliness of my life. But the knowledge of the depth
of this eternal love helps me to begin each day - renewed - for You care
about even the minutest detail of my life. In the turmoil and in the calm,
Your love is unchanging, my Lord and my God. Amen.
- J W Brown -
More inspirational pages ...
A Love Story | A Special Visitor | A Tribute to Godly Mothers
An Invitation | Awaiting My Beloved Heavenly Bridegroom
Behold The Lamb of God | Giving Thanks to the Lord
God's Divine Treat | Going God's Way
Heavenly Father - We Love and Adore You | Holy Spirit
How The Shamrock Glorifies God | Let's Celebrate Freedom
Little Visits With God | New Beginnings In Christ | Prince of Peace
Scripts for Thought | Inspired Writings | Life Enrichment Stories
Poetry | The Word Says | Uplifting Words
Site Guide
a list of all the pages on this site
Thank you Menders New Home for this lovely Scripture card!

Credits:
Background: Shelley's Graphics
(website no longer available)
Animated Scripture: Upon This Rock
Midi: Doug Sands Christian Midi Collection
Scripture Card - Menders New Home
(website no longer available)
Graphics ... Microsoft Clip Art Gallery
Counter provided by The Christian Counter
trustingintheword.net
Copyright ©1999-2006 All rights reserved